We have over 25 Satin colours you can choose from with your personalised Satin Ribbons.
Below is a little guide to what each colour looks likes. However, your screen may display the colour differently and our satin has beautiful shine in person. So, if you're unsure about what colour is right for you, just contact our team and we can send you some samples.
---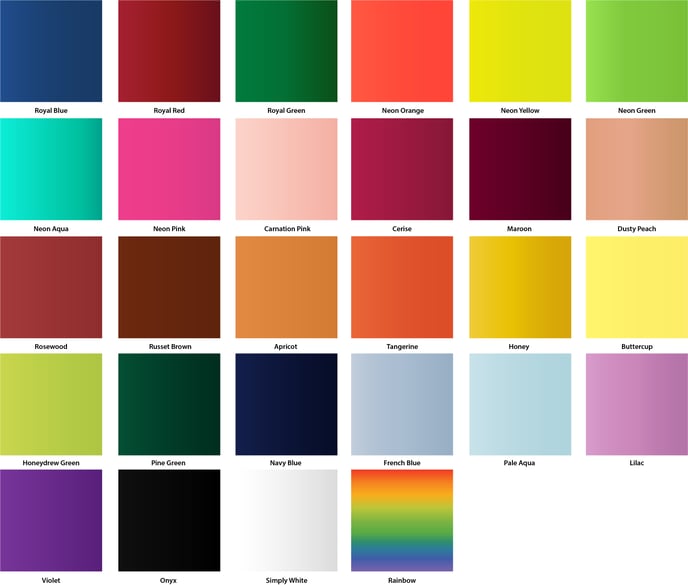 As Ribbons are a textile product, colours may vary due to a change in dye lot.
If the colour is critical, please contact our team for a physical sample.
Stocks of each colour vary, usually depending on popularity. We endeavour to always keep popular colours in stock - Royal Blue, Royal Red, Royal Green, Honey, Simply White, Maroon and Violet. We may have lower stock for other colours and cannot guarantee that your preferred colour is in stock at any particular time. We will advise you if we foresee an issue with your order.
It is also possible we have other colours in stock which are not listed above. If you cannot see the colour you are after, please feel free to contact our team to check for you.